At the age of 7 Cathy Yang started her musical career with Prof. Zhaoyi Dan in China. Soon after she immigrated to Canada and continued her musical journey with Vladimir Niurenberg in Toronto. Her professional musical studies were completed with Prof. Ilja Scheps at the University of Music and Dance Cologne (Germany) with a Masters degree in piano performance. While in Canada, she participated and received prizes in many regional piano festivals and also in the nation-wide Canadian Music Competition. In 2006, she won two first prizes at the solo and concerto competition at Ithaca College in New York, USA.
In May 2006, she was invited by the Vladimir Spivakov International Foundation as one of two representatives from Canada to participate in their music festival Moscow Meets  Friends. Performing in the Central Music School in Moscow, Russia, she shared the stage with some of the most talented young musicians from around the world.
In 2010, Cathy won the third prize in her age category at the International Piano Competition Vila de Capdepera in Spain.
While in Aachen, Germany she was invited multiple times by the Collegium Musicum orchestra of the RWTH Aachen to perform as the soloist in the piano concertos of Mozart, Beethoven and Chopin. She also performed in Poland with various orchestras. As a member of Aix Alma Trio she toured several times  in Germany.
Cathy lives in Toronto, Canada and is currently working on some innovative piano projects.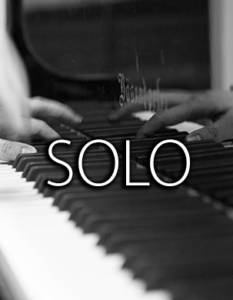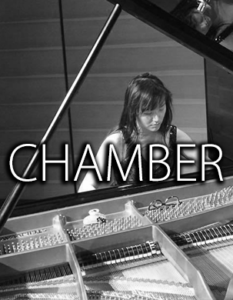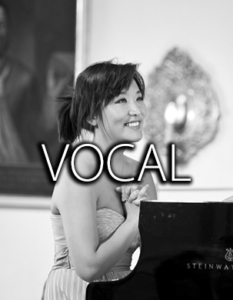 Maria Park, Alice Lackner and Cathy Yang met each other in Aachen during their musical studies at the University of Music and Dance Cologne. Out of pure joy of music they started playing and singing together, but this soon turned into a professional collaboration.
The three young artists have a profound desire with their music: they want to share the joy of classical music with people of all generations and cultures. On the one hand, integrating easy-going and popular melodies into their concert programs will motivate the younger generation to go to concerts. On the other hand, the experienced concertgoer will not be disappointed because of the intellectual depth innate to the program and the pieces.
Another important concern of the three artists is the live interaction with the audience at a concert: to truly engage the interest and attention of the listener, the programm is set in a story line that is accompanied by theatrical and scenic action. Through this interaction, interest and attention will be awoken and engaged – to the amusement of the experienced and the curious.
The Aix Alma Trio has a cultural cross-over aspect, which lies in the three artists itself: Cathy Yang was born in China and grew up in Canada, Alice Lackner is born and raised in Munich, Germany, and Maria Park is grew up in Ostfriesland, Germany, with Korean roots.
The influences of each cultural background are present in each individual artistic personality and the ensemble obtains through this diversity a certain flexibility and versatility in their music-making. Finally, it comes down to this – the Aix Alma Trio would like to send out a message through their music and their artistic ventures: people of different origins and races will find no borders in art; instead, there is only the possibilty of growing beyond their own individual borders, if only they would communicate with each other and work together.
Visit our Facebook Page
Contact
Get in touch! For concerts and other information, please feel free to send an e-mail or use the contact form below.